Maplewood Location
Spartz Vein Clinic
2411 Maplewood Drive
Maplewood, MN 55109
Eagan Location
Town Centre Plaza
1185 Town Centre Drive, Suite 145
Eagan, MN 55123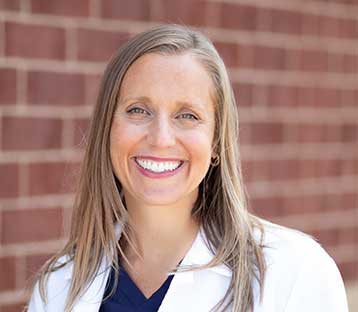 Professional Vein Treatment
Dr. Spartz and her staff in Maplewood and Eagan specialize in varicose vein treatment, spider vein treatment, and other types of leg pain treatment. Read about our services.
Now serving patients from the Twin Cities of Minneapolis and St. Paul for leg pain and other venous diseases at the Maplewood and Eagan Clinics. For your convenience, we also offer free vein screenings. Dr. Spartz also sees patients at the Skin Care Doctors clinics in Burnsville, Edina, St. Cloud, and Orono. 
651-797-6880
COVID-19 Information
Spartz Vein Clinic is now open and seeing patients for their vein care needs during COVID-19. Our office is committed to the safety and well-being of our patients and staff. We kindly ask that you reschedule your appointment if you have COVID-19 related symptoms including fever, cough, shortness of breath, loss of taste/smell, shaking chills, muscle pain, or have come into contact with someone who has COVID-19 or is suspected of having COVID-19.
The staff will all be wearing masks covering the nose and mouth and we ask that you do too while you're in the clinic. If you don't have a cloth or surgical mask to bring from home one will be provided for you. We ask that you do not bring any visitors with you to the clinic. We will also be happy to help you "pump in" and "pump out" with a squirt of hand sanitizer when you come into and leave the clinic.
If you would like to reschedule your appointment for any reason, we are happy to accommodate you during this time of uncertainty. We can all work together to make sure our patients are still able to receive the vein care they need while keeping everyone's health a top priority. Please call 651-797-6880 to reschedule your appointment if needed.

Your legs can look and feel great again.
Spartz Vein Clinic in Maplewood, near St. Paul and Minneapolis, provides sclerotherapy, leg pain treatment, varicose vein treatment, spider vein treatment, and other vein care services.
"Thank you for treating me as a family member from the moment I walked through your office door. Your office manager, Wendy, made me feel welcome, cared for, and thoroughly explained every step. Medically, I was very impressed with your medical team's incredible level of professionalism, knowledge, respect, and attention to the smallest detail."
"I really appreciate Dr. Spartz's commitment to charity.  It lets me know that she truly cares about the people she treats.  Whether it is needy people in Honduras or at her own vein clinic in Minnesota, I know she is providing the best treatment possible."
CONTACT US TO FIND OUT HOW WE CAN HELP
We accept all major insurance plans and are centrally located, serving those in Maplewood, Eagan, Lakeville, White Bear Lake, Roseville, Woodbury and the St. Paul area. We provide chronic venous insufficiency services and extensive leg pain treatment.

Office Phone:
651-797-6880
Hours:
Monday - Friday: 8AM - 4PM
Maplewood Location
Spartz Vein Clinic Office Address:
2411 Maplewood Drive
Maplewood, MN 55109
Eagan Location
Spartz Vein Clinic Office Address:
Town Centre Plaza
1185 Town Centre Drive, Suite 145
Eagan, MN, 55123