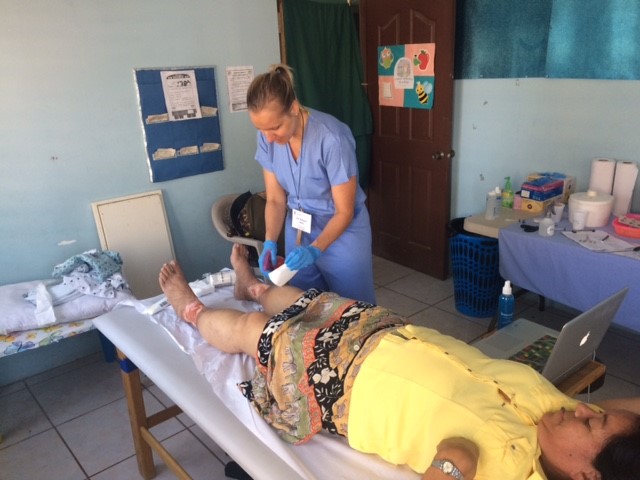 For the 4th year in a row, Dr. Spartz participated in a medical mission trip to Honduras. She recently returned and shared the following summary:
"My trip to Honduras was extremely successful. We had 27 doctors split among three clinic sites. I was honored to be a site leader for the Tela clinic this year and our nine physicians, three RNs, and many helper volunteers treated over 700 patients during our week there. We were especially happy to see some returning patients from years past with healed ulcers and telling us how much better their legs felt."
"I love going to Honduras and having the opportunity to spend a week among fellow volunteers who are so dedicated to providing the best health care possible to an underserved population. Additionally, the Hondurans we work with and the patients we see are some of the warmest and most generous people I've encountered. I am so grateful for the opportunity to travel there year after year and I hope to continue going for many years to come."
For more information on Dr. Spartz's Honduras trips, please read last year's post.